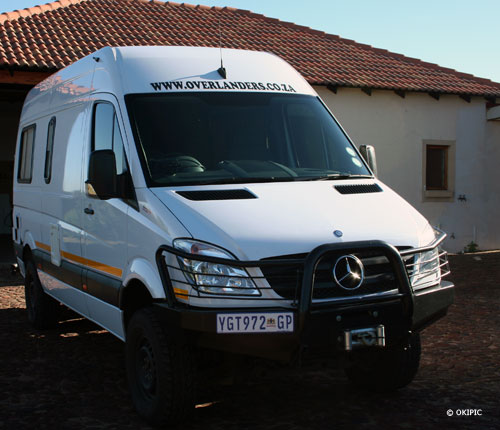 THE SPRINTER
After numerous requests to make the Sprinter Campervan information available on my webpage, I decided to do so plus some extra photos.
Please bear in mind that it is not possible to explain the detail building of it, you are most welcome to write to me, or make contact with me to share my experience with who might need it.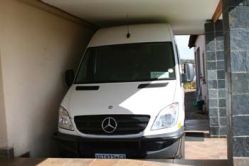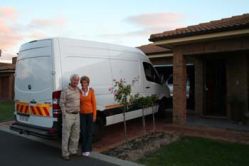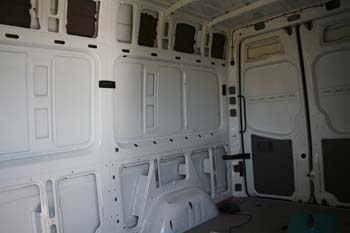 We bought the Sprinter in Cape Town and flew down to collect it. After we came back we parked our vehicle under our veranda. As you can see, the back of the panelvan is completely empty, but we have many plans for it. Bettie and I spent many hours of decussion to design our campervan. We want it as practical as possible without giving up our comfort. We could'nt wait to get our hands on this project.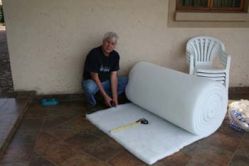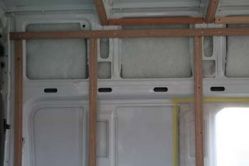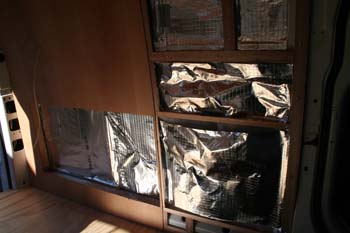 Insulation
We first installed all the electric cabling, waterpipes and communication cables before we started with the insulation of the vehicle. The insulation of the vehicle is a very important prosess. If the vehicle is not properly insulated, the cold and the heat will get hold of you. It will also create dampness between the wood panelling and the steel of the car.