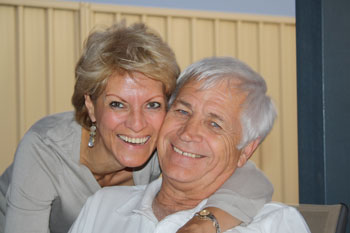 About Us
There are no destinations in our travels. Our journey is one of self discovery. For a better understanding of the world and those who share it with us.  As I am writing this web information, this month, we celebrated our 35th wedding anniversary.  Yes, it is not an error, 35 years of good companionship.  We travelled solo to many African destinations and share our lives for many hours and days in a 4x4.  No regrets, we can communicate and share our lives and never get bored with one another.
As we say "practise makes perfect".  We accomplish the fine art of over landing. After so many years of travelling experience, it is no fuss to prepare and pack for weeks away from home.   We discover the balance not to over pack and still enjoy the comfort of stylish travelling.
Bettie is surely the best travel buddy you can get.  I never said that she does not enjoy the luxury of a 5 star hotel, but her heart is in over landing. There is no equivalent for her ability as a connoisseur chef at the camping site. Yes, she can do so much with so little.